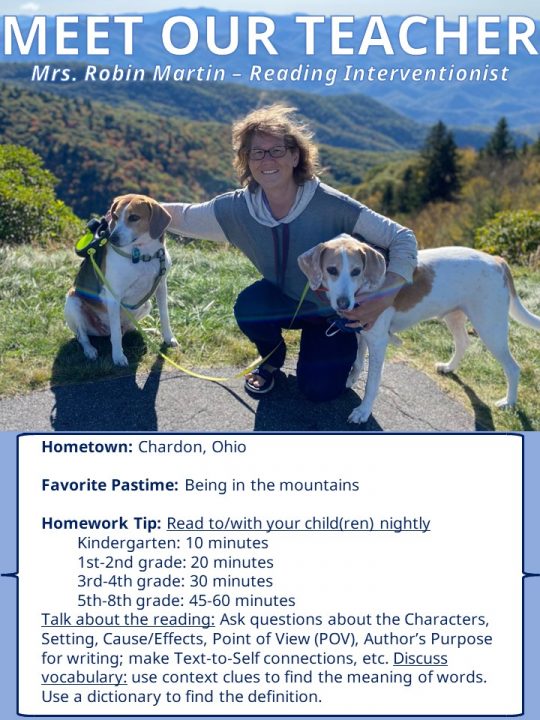 Hi, I'm Robin Martin and this year I will be the Reading Interventionist for our elementary students. I am a mother of four sons and a grandmother of seven grandsons with one due in December. I have taught in the public school system for thirteen years. I was nominated for Reading Teacher of the Year in 2016 for the school district.

One of my most enjoyable moments is hearing a child read with confidence after he/she has
struggled with reading. To reach a child to where they are as a whole person is so important. My goal this year is to help our children at SACS reach their goals in every aspect of their
learning experience. I look forward to meeting the children and working with them individually and in small groups.

I know God has lead me to this position to share my talent and love for teaching and reading. I am looking forward to working with a great team this year and getting to know everyone on a personal and professional level.