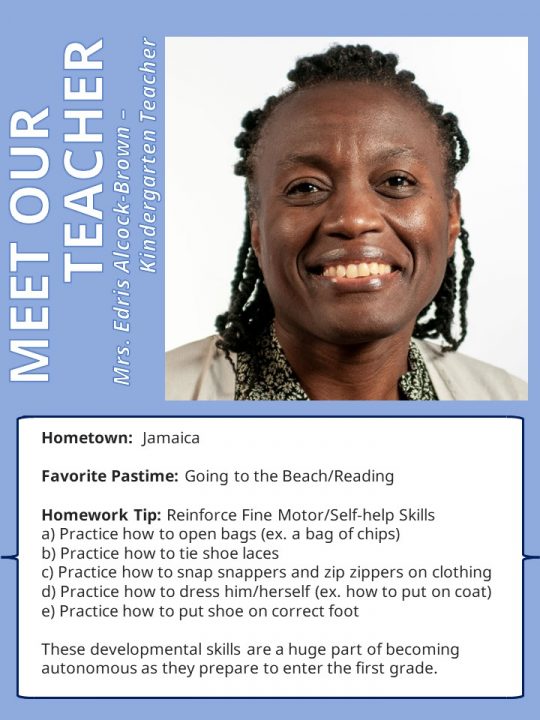 My name is Edris Alcock-Brown. My family and I relocated to Pooler in 2016 from Florida where I previously taught Kindergarten for seven years, Voluntary Pre-Kindergarten for two years, and also taught three-year-olds for two years.  I joined the Savannah Adventist Christian School family as Pre-K/Kindergarten Teacher for the school year of 2017-2018.
I attended Atlantic Union College 2000-2004 where I earned a Bachelor of Arts Degree in Early Childhood Education. I earned a Master of Science Degree in Early Intervention from Nova Southeastern University in 2016.
My husband Louis and I have two daughters, both students at Savannah Adventist Christian School.  We enjoy spending time together as a family, taking road trips and visiting interesting places.
I enjoy teaching early childhood because it is fulfilling to watch young minds acquire, practice, and master skills in all the developmental domains.  I especially enjoy teaching literacy to young children because it is one of the most essential foundational skills that place a child on a great academic trajectory. 
I hope to have the opportunity to meet your child's developmental needs in the future.