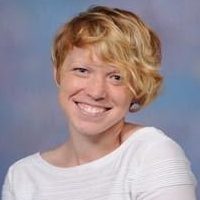 "Be the Change you want to see in the world." This inspirational acclamation comes from Mahatma Gandhi, a man who believed in the betterment of society through the reformation of one's self. To live in harmony with this proverb is my ambition, to make a difference in the world using all the talents that God has equipped me with. To further understand the training and preparation of those talents, a brief synopsis of my education and employment history will be given.

In 2012, I completed a Bachelors of Arts in history, with minors in geography and women's & gender studies at Eastern Washington University. In May 2015, I finished a second undergraduate degree in elementary education at Union College, receiving endorsements in math, science, social studies, religion and health/physical education. There are specific interests I have grown fond of in both of these fields. History must be defined by both time and place; my particular interests revolve around the 1800s in Europe, a time of great change in the form of revolutions. In regards to education, I believe in creating an environment where students are safe to learn, and feel free from pressure and prejudice. It is an aspiration of mine to build relationships with students through the medium of education as an attempt to further advance the kingdom of heaven. I have spent two years expanding upon these talents working as an academic coach and life counselor at the Teaching Learning Center in Lincoln, Nebraska. This presented me with a great deal of experience working with at-risk students, students with disabilities, and English language learners. Earlier in my career I worked as a dean, a literature evangelist instructor, and a substitute teacher. I moved to Pooler in 2015.

I plan to make a difference in the world in all the ways I know possible, as a Christian, educator, historian, geographer, feminist, and ever inquisitive scholar; living by the motto that Gandhi gave.