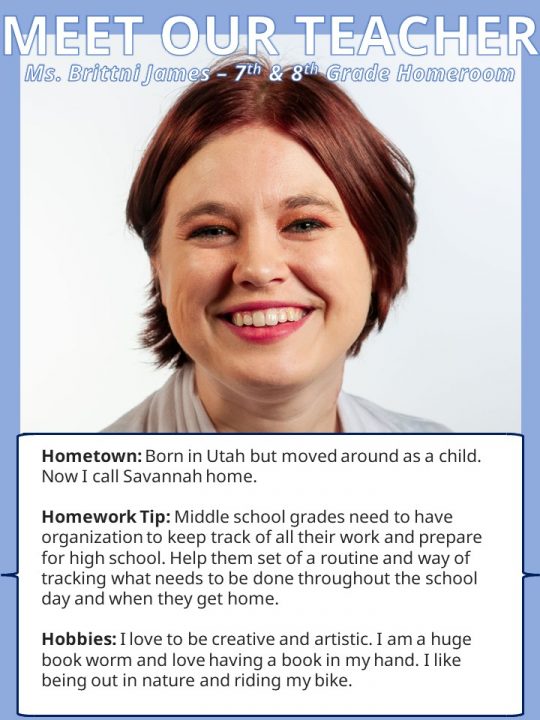 My name is Brittni James. I grew up in Utah and Nevada. Prior to college, I spent 6 months in Bangladesh as a missionary which convinced me that I had to go into teaching. I graduated from Southern Adventist University with a degree in Elementary Education and a minor in History. I taught my first two years in Meridian, MS, teaching grades 5-8. I have been at Savannah Adventist Christian School since 2017. 
I love teaching because it is a way for me to shape young people in a good way. I also love that I can inspire students to do their very best and to go after their dreams. Most importantly I can introduce them to Jesus and encourage them to make Him their Best Friend.
In my spare time I love to scrapbook, read, and go to historical sites.